The power of nature's most beautiful embellishments
The first-ever limited-edition pieces in the EBEL Sport Classic collection make bold statements with glamorous gemstone dials. The trilogy begins with lustrous Tiger's Eye, a reddish-brown stone with golden stripes, representing the power and fearlessness exhibited by its namesake animal. Lapis Lazuli catches the eye with an intense blue and symbolizes wisdom and self-expression. The enchanting green Malachite mineral is known for sparking transformation and positive change.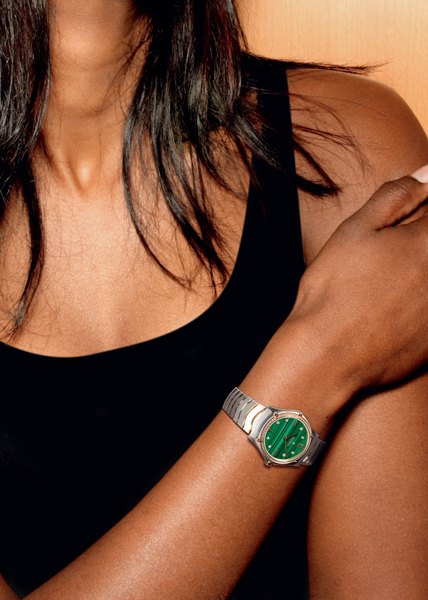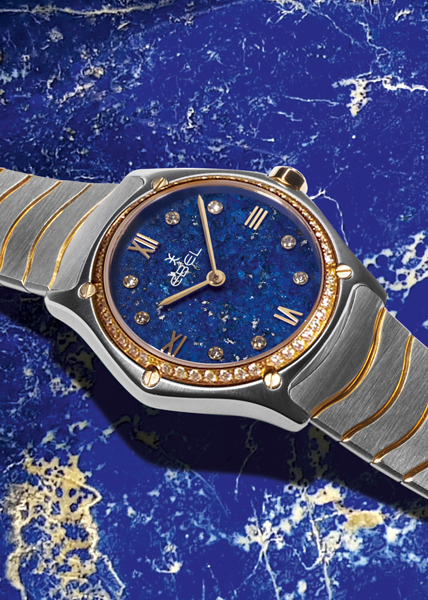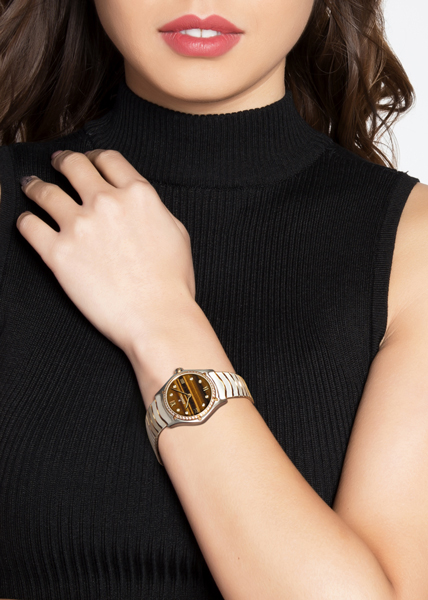 All three models feature stainless steel and 18K yellow gold, with yellow-gold-coated Roman numerals and hands, as well as diamond indexes and a diamond-set bezel. Each one is limited to only 100 pieces.