LA MAISON EBEL
THE ENTWINING OF TWO LEGACIES
LA MAISON EBEL
Preliminary sketches, scale models, noble materials, harmonious proportions, original curves, smooth textures, finishing details: EBEL watchmaking shares a vocabulary with architecture that goes far beyond linguistics to encompass the quintessential spirit of these two equally demanding disciplines.
In watchmaking as in architecture, a blend of artistic refinement and technical precision gives rise to works conveying a wealth of purpose and emotion. While clearly intended to fulfill one or several specific practical functions, the forms of true architectural creations – be they buildings or watches – are pervaded by an unmistakable sense of aesthetic sophistication and remarkable artistry.
In 1986, coinciding with the brand's 75th anniversary, EBEL acquired the famous Villa Turque, designed and built by Charles Edouard Jeanneret, the architect later known as Le Corbusier, a native of La Chaux-de-Fonds and contemporary of Eugène Blum and Alice Lévy. Aside from their respective legacies becoming closely entwined through this beautiful and revolutionary creation, the entire work of this true architect of time has been a powerful and enduring source of inspiration for EBEL watches.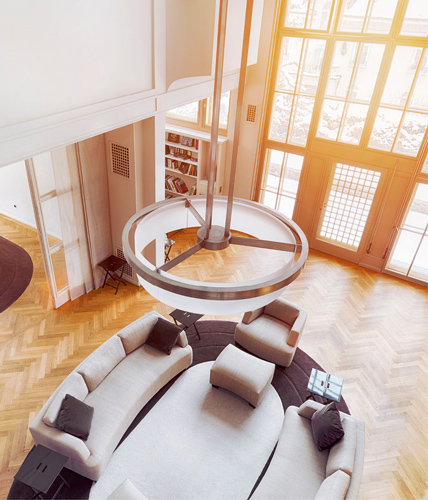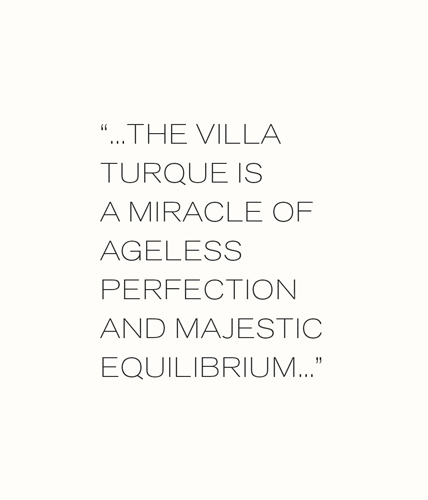 "A work of art and true architecture," as Le Corbusier himself liked to describe it, the Villa Turque is a miracle of ageless perfection and majestic equilibrium. As such, it perfectly epitomizes the nature of the EBEL brand and its creations. The structure of the Villa Turque is organized around a magnificent and generously proportioned living room bathed in natural light streaming through the huge bay windows. Pure lines, an open plan, a smooth flow and distinctive geometrical features are the keynotes of this house pervaded by a sense of strength, purpose, tranquility – and deliberately devoid of anything superfluous. Countless details, including the use of innovative materials, as well as ideas and symbols inspired by his "oriental journey" such as the flat "garden" rooftop, reveal Le Corbusier's personal influence expressed through a decidedly avant-garde architectural vocabulary, and herald the "new architecture" of which he was to be a major exponent.
Inspired by a blend of inexhaustible creative genius and consummate technical mastery, this eloquent architectural embodiment of the brand's corporate philosophy and values thus became the Maison EBEL, conveying the very essence of The Architects of Time and their philosophy. A powerful symbol of the brand's "Architects of Time" signature and its physical and emotional home, the clean lines and minimalist interior of the Maison EBEL also ideally represent the brand's typical aficionados: upscale, confident, design-conscious men and women over 30 who understand and share these values, and have an eye for classic style, and a keen interest in interiors. The quintessential symbol and reflection of the EBEL philosophy, the Maison EBEL combines the timelessness, functionality and aesthetics of every product to which the brand sets its signature.
While the Villa belongs to the international architectural heritage, it is also highly emblematic of the cornerstones of the EBEL brand: luxury, elegance, timelessness, purity and sensuality.