A MODERN CONNECTION WITH

A TREASURED TRADITION
Discover the exclusive EBEL Henna by Azra, an enchanting collaboration with Dubai-based artist and designer Dr Azra. Henna has always been part of Azra Khamissa's life, a Canadian-South African with Indian roots and a qualified chiropractor. Growing up with henna as a ritual associated with weddings and Eid, Azra has refreshed and modernized this deeply traditional art form. Her exclusive designs for EBEL's Sport Classic collection are limited to four models of 100 pieces each. Channelling the mysticism of the sand, sea and moon, their ethereal beauty and smooth, feminine lines will captivate you.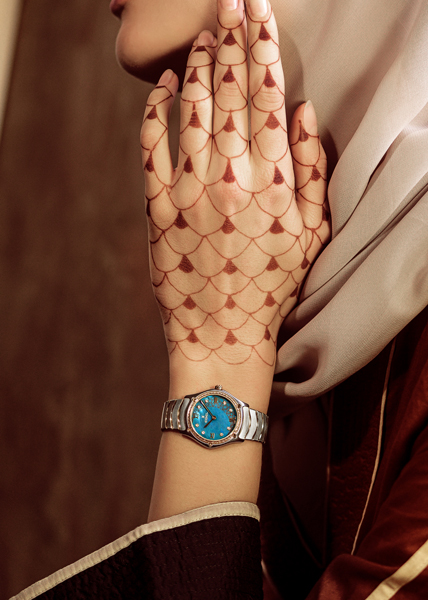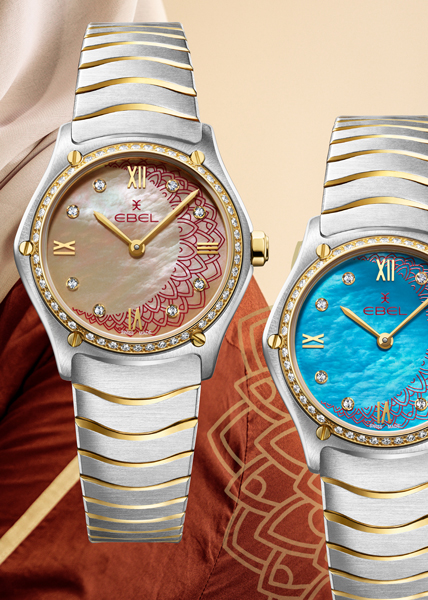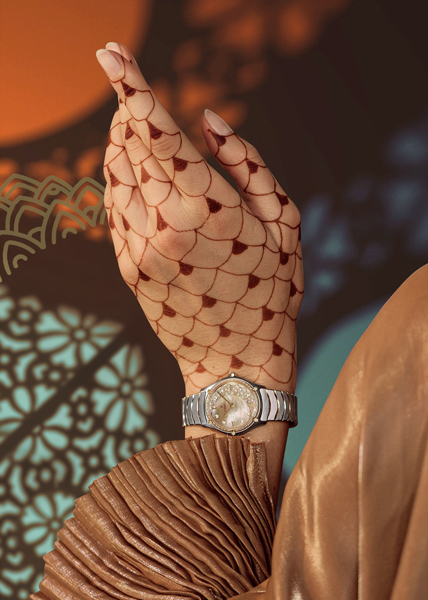 These intricate timepieces all have a delicate hennainspired motif on a choice of mother of pearl dials in serene, sandy beige or shimmering turquoise waves.

The two premium models feature 47 gold-bezel set diamonds encircling the dial. The gold Roman numerals and diamonds on the dial are gently veiled with an exquisite crescent moon featuring Azra's contemporary henna motif.

"The moon symbolizes beauty and mystery, always changing and evolving. It is the motif that started my henna journey, inspiring me from the very beginning. This collaboration is a beautiful way to bring the craft of Swiss watch making and traditional henna art together and I am thrilled to have been a part of it." Azra Khamissa