EBEL SPORT CLASSIC 'SO POLISHED'
A MODERN, POLISHED AND MINIMALISTIC UPDATE FOR AN ICONIC CLASSIC
Swiss luxury watch brand EBEL is excited to announce that it will add a touch of shine to the EBEL Sport Classic collection with three new models. The EBEL Sport Classic collection stands for iconic glamour, featuring unique and perfect integration between the case with its five signature screws and the distinctive wave links of the bracelet. The watches from this collection are true statement pieces that reflect a new twist for this iconic line – a luxurious, sport-chic inspired addition to any woman's designer collection.
These three new models quite literally reflect the DNA of the EBEL Sport Classic collection while updating it with a fresh, modern take on this iconic, timeless design. Their retro glamour and gleaming surfaces are ideal for women whose unique style calls for a dash of luxury that can be worn every day. The simple, minimalistic design of the dials and indexes perfectly captures the spirit of the trendy millennials.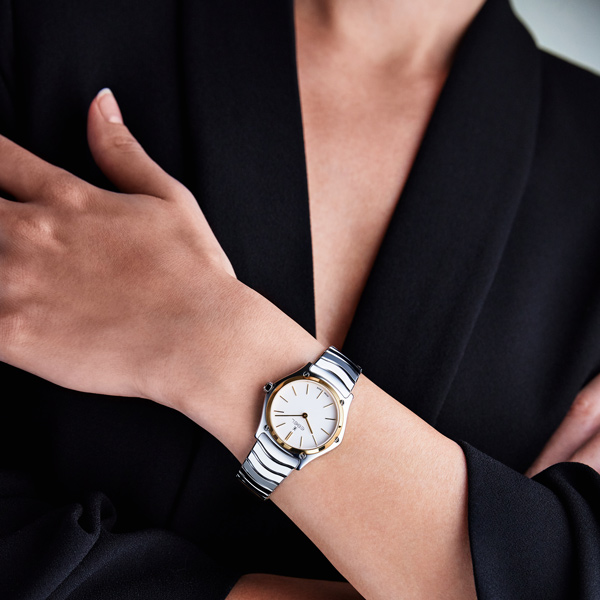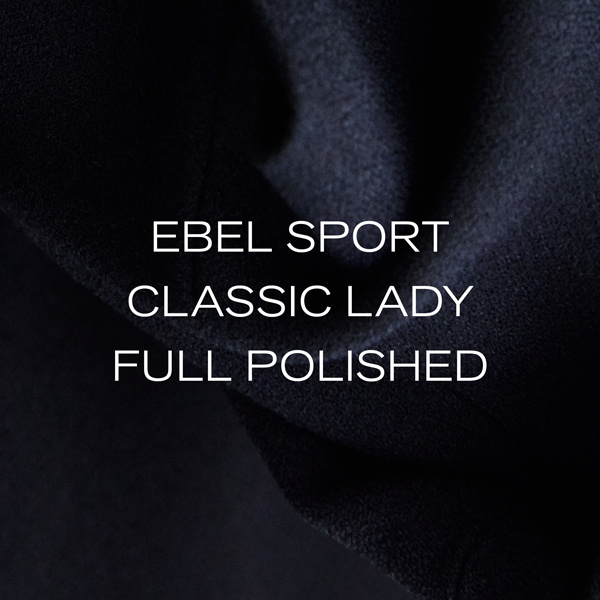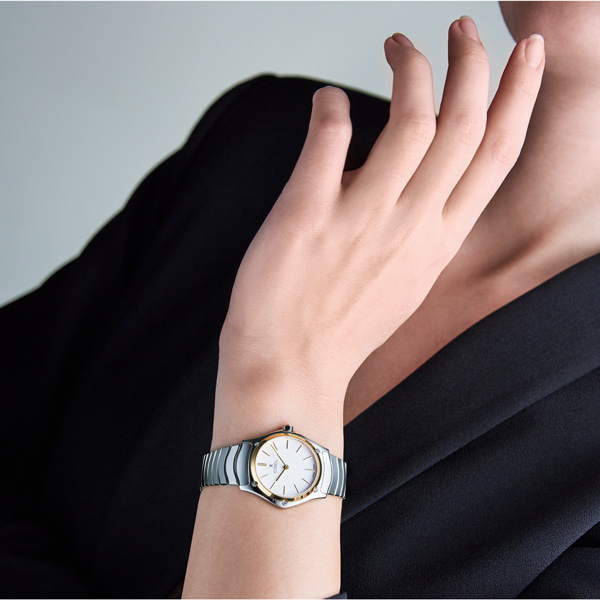 The new model will be available in three different designs that all feature a new mirror-polished finish: stainless steel, stainless steel with a yellow-gold bezel and indexes, and stainless steel with a red-gold bezel and indexes. On all three watches the signature EBEL logo makes a subtle statement for those in the know.
Aside from the colored accents in the two-tone models, the three newcomers are unembellished – the sleek lines and subtle styling carry the look all on their own and perfectly complement the dazzling polished finish. Later in 2019, another version of these watches will be available with diamond accents and a mother-of-pearl dial that will add a further touch of sparkle.