WHERE WATCH MEETS JEWELRY
EBEL announces the new Beluga
EBEL leads the reignited love of jewelry watches with four new, beautiful interpretations of the Beluga.
Ever since it launched in 1985, the Beluga has brought supple luminosity to the jewelry watch. The design has evolved over time, but this new edition marks a return to its truly emblematic design, complete with legendary curves, but fitted with a slimmer bracelet for a more elegant, feminine shape. These new editions, with their graceful silhouettes, are a homage to a watch-making icon.
Each model retains the Beluga diamond-setting, with 40 flawless stones set around the case and a choice of details and materials. A classic stainless steel case is presented with mother-of-pearl dial with a stamped silver galvanic centerpiece. Roman numerals at the quarters, and eight perfect diamonds finish the subtle yet luxury look.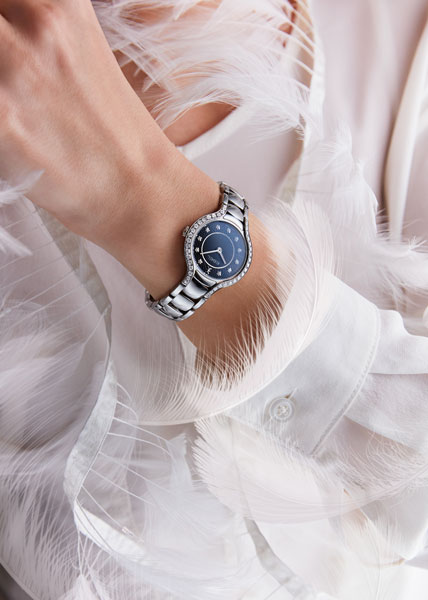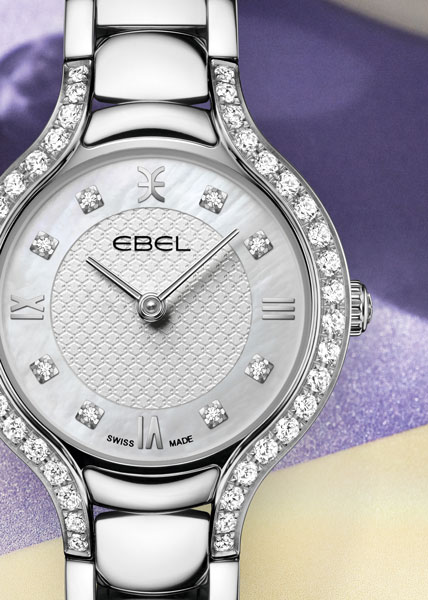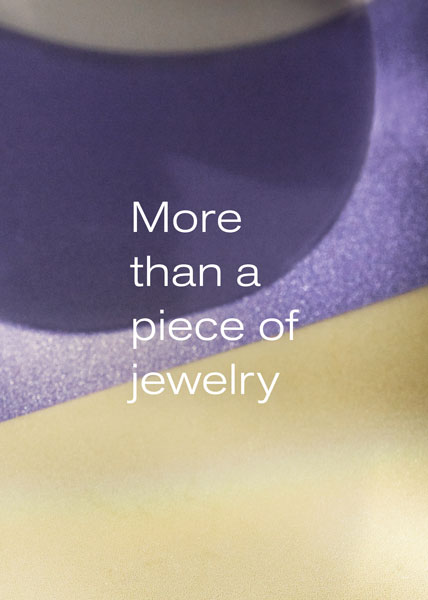 In a more daring combination, the stainless steel case can be coupled with black galvanic, smoothly finished in the center but with a caviar inspired pattern stamped into an outer ring. The bold, modern look is completed by the addition of eleven perfect diamonds and applied kissing 'E' logo at the midnight mark. This is a model designed for luminous nights in the city. For glamorous events and rooftop bars.
But sometimes a watch needs a touch of gold, and that's why the new Beluga range includes two sumptuous, gold-cased styles. The first fuses stainless steel casing with 3N yellow gold bracelet bands, a rare and beautiful combination. A mother-of-pearl dial has a silver galvanic stamped center, and eight flawless diamonds.
The second is the most prestigious watch of the collection, a rare and beautiful piece cased fully in 3N yellow gold. This dazzling piece is a true work of art. Richly stylish, and perfectly feminine, the model features a silver mother-of-pearl dial, set with 11 flawless diamonds and a gold-plated Kissing 'E' logo at the midnight point.
Indulge in the new Beluga and rediscover the beauty of the original timeless elegance in a perfect timepiece.