EBEL'S SUMMER MINT BLUE AND PRALINE FUDGE
EBEL introduces EBEL Sport Classic Lady 18k yellow gold and stainless steel in refreshingly cool, pastel mint blue dial and creamy, fudge praline dial. Featuring a bezel set with 47 stunning diamonds and the iconic wave-design bracelet, these new editions are the quintessential summer treat.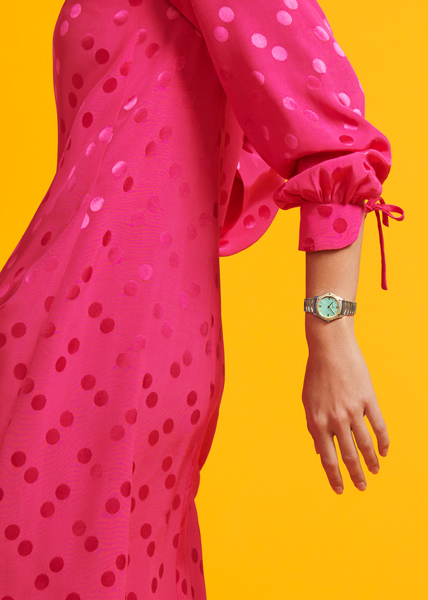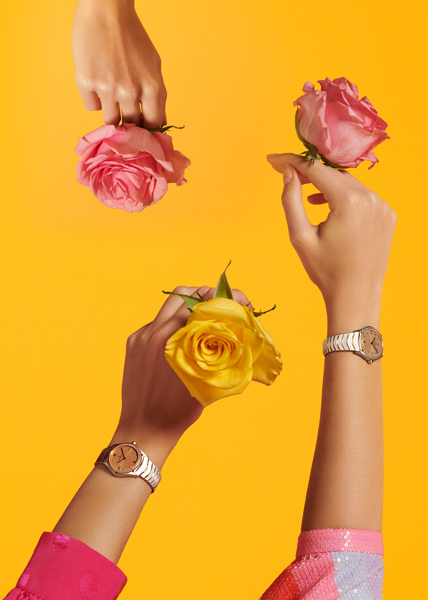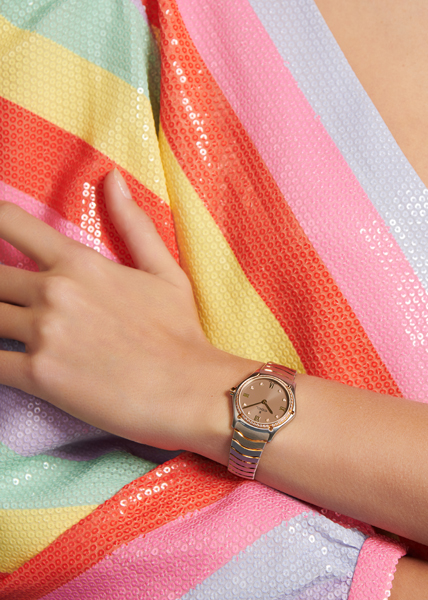 Playful, delightful, beautiful. Choose mint blue or fudge praline, EBEL Sport Classic is your summer apple of the eye. Feel graceful, intimate and effortless with the EBEL Sports Classic Lady.